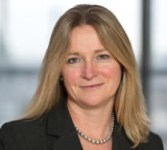 I am a qualified Executive Coach, Mentor,  Mediator and Consultant; who also facilitating, and speaking at, events.  I enjoy participating in podcasts and webinars; as well as writing blogs & articles. 
As an experienced Chief People Officer I have worked with organisations on a global basis for 30+ years; I have deep knowledge and expertise across the People and Culture agenda.
MBA qualified and a Fellow of the Chartered Institute of Personnel Development.  I will be installed in the UK as the Master of the Guild of Human Resource Professionals in 2020.
I have worked with CEOs, Board's and senior leaders on a global basis in highly regulated organisation's during some of the most challenging periods in their histories; including Ford Motor Company, Lloyds Banking group and, most recently, the Lloyd's Insurance Market.  My role has been to  ensure that People and Culture are integrated into business strategy and discussed at the top table.
I am passionate about supporting individuals and organisations achieve their full potential.  I have personally supported the recruitment and development of talent at all levels; focusing on what attracts and retains talent, and the supporting culture and practise that needs to be in place. Diversity and Inclusion is the golden thread that runs through all that I do.
I am very willing to share the challenges in working throughout my career in mostly male dominated environments, from the shop floor in manufactured plants to trading floor environments; how traditional norms and approaches have been adapted and changed; what it is like to be a female executive leading change and business transformation.
It has not always been easy to be a single working mum, in a senior role and in these environments; I am willing to share my experiences, the insights gained and the lessons learned. I am currently working with individuals and organisations on the impact of the global pandemic, both short term and longer term; emphasising that the world of work, personal expectations and social norms have changed fundamentally.  Specifically, how we need to pre-empt the transformation taking place, optimise any opportunities identified, whilst at the same time ensure that we continue to support our employees and communities; and not lose the humanity & values that have remerged.
Hopefully my passion and personality shine through, I am very aware that I am a role model for others and give an energised insight into my career and experience, that others will get key takeaways from.
Outside work I keep myself busy; I am a very proud mum to two sons who are now at university; focused on getting fit for a 5k charity run later in the year (hopefully); I also do Pet Therapy work with my dog Barkley.
Email       : Annette@acariaconsulting.com
LinkedIn  : https://www.linkedin.com/in/andrewsannette/