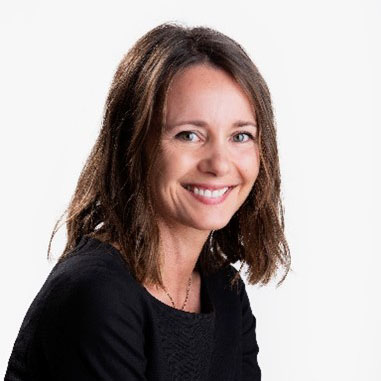 Jo is a business psychologist with extensive experience working with individuals and consulting for clients across a range of sectors. She specialises in executive coaching, leadership development and assessment. As a coach, Jo is qualified to advanced level and her calm, open presence builds trust and helps clients get the work done. Her approach to development and assessment activities is solution-focused, pragmatic and focuses on what will really make a difference to the organisation and individual.
Leadership Coaching
Individual Coaching
Consultancy – Leadership Development and Assesssment
Facilitation
Executive coaching
Retirement coaching and parental transition coaching
Coaching the whole person (work and life)
Development centres and programmes
Leadership workshops
Skills development in managing teams
Skills training in assessment activities
In-depth interviews
360-degree feedback
Personality profiling (qualified in a range of reputable psychometrics)
Ability testing
Candidate preparation for assessment activities
Private sector:
Retail
Energy
Professional services
Technology
Pharmaceuticals
Manufacturing
Law
Financial and investment services
Media
Insurance
Public sector:
Central government
Local government
Advanced Diploma in Executive Coaching, AoEC (Merit)
Accredited Executive Coach – AoEC
Foundation course in Gestalt coaching, AoEC
Associate Certified Coach, International Coaching Federation
Chartered Psychologist
Associate Fellow of the British Psychological Society
MSc Occupational Psychology, BSc Psychology
Accredited in psychometric instruments (Level A and Level B), experienced user of Hogan Assessment Systems (HDS/HPI/MVPI), EIP-3, OPQ, MBTI, 16PF, Firo-B, PAPI
Jo is a Chartered Psychologist with over twenty years' consulting experience, specialising in executive coaching and leadership development and assessment. With a strong academic background and accreditation with leading industry bodies, she brings credibility and underpins her work with a robust, ethical and evidence-based approach. She works with a range of clients including founders of fast-developing start-ups, high potentials in magic circle law firms and top leaders in global energy organisations. Through decades of experience working internationally and across diverse sectors, Jo has built understanding and insights into how different organisational systems operate, and the nuances and challenges of working in varied cultures and industries. Jo also works with individuals at varied organisational levels and is quick to tune in and adapt to their needs and priorities in the way she works with them. She appreciates the range of challenges encountered at different stages of the career life cycle, for example when stepping up as a new manager, or moving into membership of the Executive Committee. Jo's experience of working with world class organisations brings an understanding of the challenges employees and organisations encounter, what great performance looks like and what it means for leaders to thrive.
Jo seeks to get the best from those she works with by creating a warm, calm and open environment. She is comfortable with uncertainty and this supports her work with very senior individuals, as they tackle ambiguity and not-knowing in their own work. As a coach Jo carefully balances challenge with support, so clients feel they are making progress in a safe and manageable way. And making progress is important; Jo regularly reviews whether the coaching is delivering to client objectives. She tailors her approach to individual needs, establishing how people like to work and drawing on creative techniques where helpful and appropriate. This leads to the raising of awareness about what is truly going on for clients, for example the habits they have formed and what may be blocking or holding them back. Jo is curious about people and, while clients often come to coaching to discuss work-related topics, she coaches the whole person. Jo brings a similar approach to her work in leadership development and assessment; putting others at ease and drawing on intuition to form of holisitic view of how people operate and what the pieces of the jigsaw say about them.