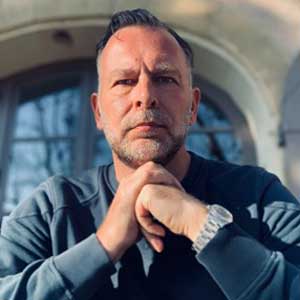 Richard has a wealth of experience working with a portfolio of blue-chip clients to deliver transformational recruitment solutions across the UK and internationally.
He has the ability to view talent acquisition from a variety of perspectives having built and led in-house talent teams as a Director of Resourcing, worked with some of the major global recruitment firms to deliver complex outsourced programmes and led transformation programmes as an Independent Consultant to create the best solution for all parties.
Richard has a real passion for Total Talent Acquisition and helps organisations understand how to optimise their workforce management strategy through a holistic approach to resourcing.
Talent Acquisition Transformation
Total Talent Management
Recruitment insourcing / outsourcing
Resourcing Technology selection / deployment
Programme Management
Recruitment Tender (RFP/RFI) creation, management and commercial negotiation
Cost benefit analysis and business case for change production
Design and development of greenfield talent acquisition solutions
Deployment of complex permanent / contingent recruitment solutions
Creation of business cases to support talent transformation
Design and lead recruitment RFI/RFP selection events
Optimisation of recruitment processes to drive increased cost efficiency
Strategic Workforce Management
Financial Services
Retail
Logistics
Support Services
Facilities Management
Manufacturing / Engineering
Defence / Aerospace
Media
Technology
Richard has worked as an Independent Consultant partnering a range of organisations from fast paced start-ups to large complex global corporations. He is an accomplished communicator at executive board level, but also has the ability to engage and inspire operational teams through his deep subject matter expertise.
Richard's experience allows him to navigate the complexities of multi-country resourcing. He has designed, deployed and managed multiple talent transformation programmes and led the selection of and negotiation with some of the world's leading RPO/MSP providers.
His industry experience is wide and varied and he is adept at quickly identifying key business drivers and opportunities to optimise talent acquisition practices across both the permanent and contingent workforce. As talent becomes increasingly global, Richard has advised many organisations on how best to optimise productivity through understanding the positive  impact total talent management can deliver to their business.
Richard has a direct and engaging style. Never afraid to challenge current practices, Richard enjoys creating innovative solutions that are always underpinned by sound commercial principles. Here are what some of his clients say about him: 'Richard has excellent stakeholder management skills - he always takes the consultative approach with a clear end goal in sight!' 'Richard knows his stuff and is also adept at building relationships quickly. I would not hesitate to recommend him' 'Richard is a very capable, effective and reliable expert in the field of recruitment. He not only fully met the brief given to him, but frequently exceeded expectations by suggesting value added approaches' 'Richard is able to be tactical and strategic, is very committed to the delivery of the projects that he is working on and drives them through to conclusion. His attention to detail is high, as is his focus on ensuring effective stakeholder management. He has a high energy can do approach, and maintains his commitment even when the going gets tough and plans change. He is adaptable, quick on his feet and a great trouble-shooter' 'Richard worked with me on the deployment of a global recruitment. His clear thinking showed through in the quality of work he delivered and his ability to articulate his ideas and thoughts in a very pragmatic and relevant manner'