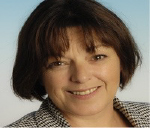 Sophie's passion for helping people to grow started as mentor alongside her consulting role.  Today she is a coach and psychotherapist in private practice focusing on helping clients to grow and flourish. Working with a wide range of private and corporate  clients.
Sophie runs short psychological wellbeing courses for corporate clients.that draw on the very latest research from the fields of behavioural psychology, neuroscience, nutrition and phsyical activity to help people and organisations develop stress resilience and thrive
Individual Coaching
Wellbeing coaching
Wellbeing Education
Coaching in a business context
Effecting transformational change at the individual level
Psychological wellbeing and stress resilience
Psychotherapy
As a board level consultant, Sophie's experience spans industries and size of companies. She is highly experienced working with boards and management teams in regulated industries.
Sophie is now a coach and psychological wellbeing specialist working across a similar broad spectrum of clients.
UKCP – Accredited psychotherapist
ILM  – Leadership Coach level 7
ACCA
CTA
Sophie is highly experienced working with boards and senior leadership teams. She originally qualified as an accountant and a chartered tax advisor and spent over 30 years in business advising a wide range of businesses from start-up to multi national business on executive remuneration.
Sophie ran a peer mentoring group for senior women in business for many years and specialises in helping women navigate career, seniority and balance. She regularly helps clients at career crossroads.
She has recently stepped down as Chair of Remuneration Committee at the ICAEW having spent 5 years in that role.
Sophie tailors her approach to her client's specific circumstances and needs. Combining traditional coaching approaches with her passion for science based tools and approaches to psychological health. She sets her coaching in a business context to promote positive and enduring change.She is a compassionate and committed coach who works alongside her clients to achieve results.