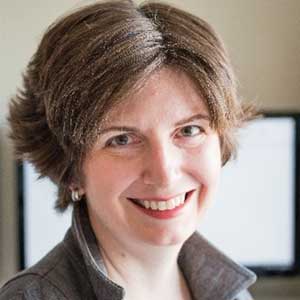 Vanessa is an experienced reward consultant, with a broad portfolio of reward design and implementation experience. She works with clients of all sizes and with offices across the globe to put in competitive and business appropriate reward programmes, including grading structures, pay frameworks, and incentive plans. Her pragmatic and straightforward approach offers fresh insights to what can feel like a complicated topic.
Job evaluation (design and implementation)
Grading structures
Benchmarking
Reward Analytics
Reward Communications
Organisation Design
M&A Due Diligence / Integration
High Tech
Bio Tech / Pharma
Engineering
Manufacturing
Charity
Professional Services/Consulting
Chartered MCIPD
Certificate, Advanced Organisation Design (Hult Ashridge)
BS, Management and Human Resources
Vanessa is a strategic reward professional specialising in transactions and business transition and focussed on delivery. Skilled at providing a fresh perspective and designing pragmatic solutions. Proven ability to rapidly assimilate complex data, draw accurate conclusions to underpin decisions and clearly present complex messages to a multi-national audience using both verbal and visual media.
Vanessa works collaboratively with businesses, getting to know the organisation and the people so she can provide solutions and advice that work for each individual business. She is the kind of advisor who doesn't mind if you need a "sense-check" chat out of the blue, and her goal is to leave the organisation able to independently manage and maintain the reward frameworks put in place. Her straight-talking approach can really help cut through the often sensitive issues of reward.